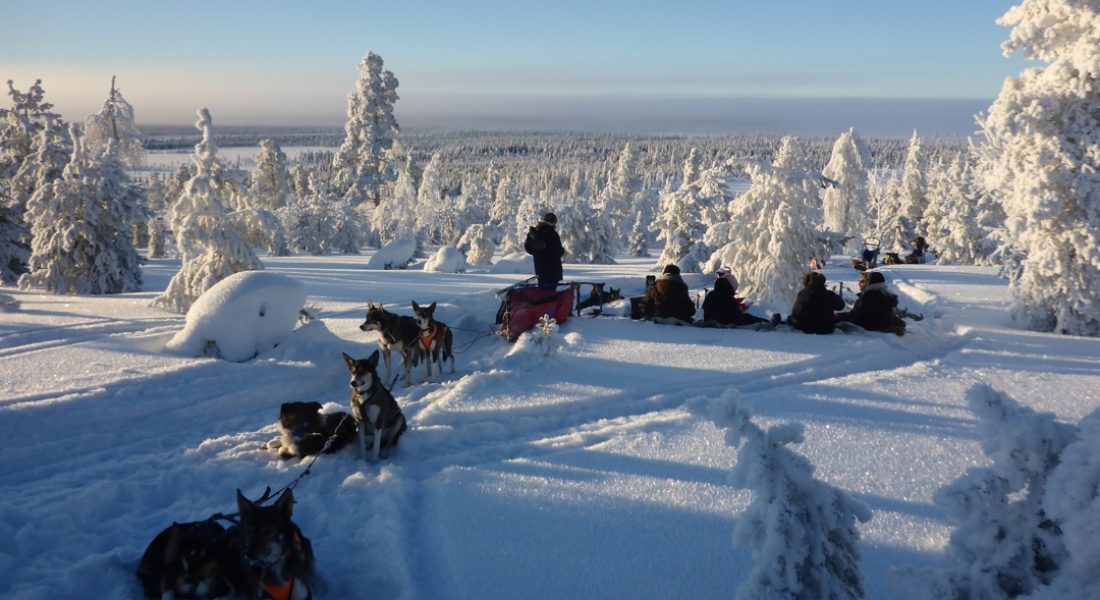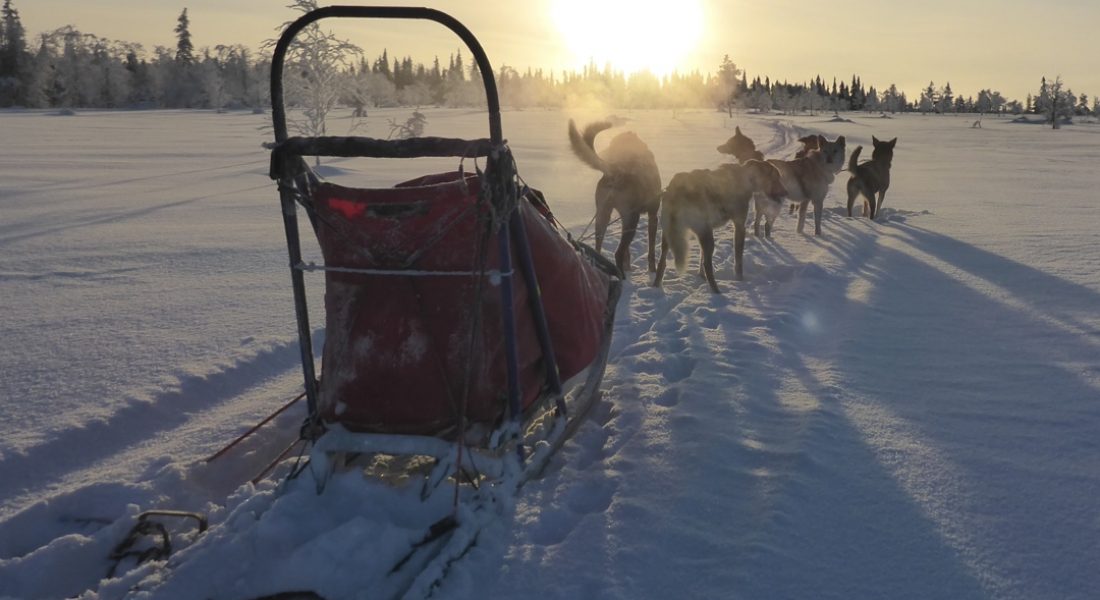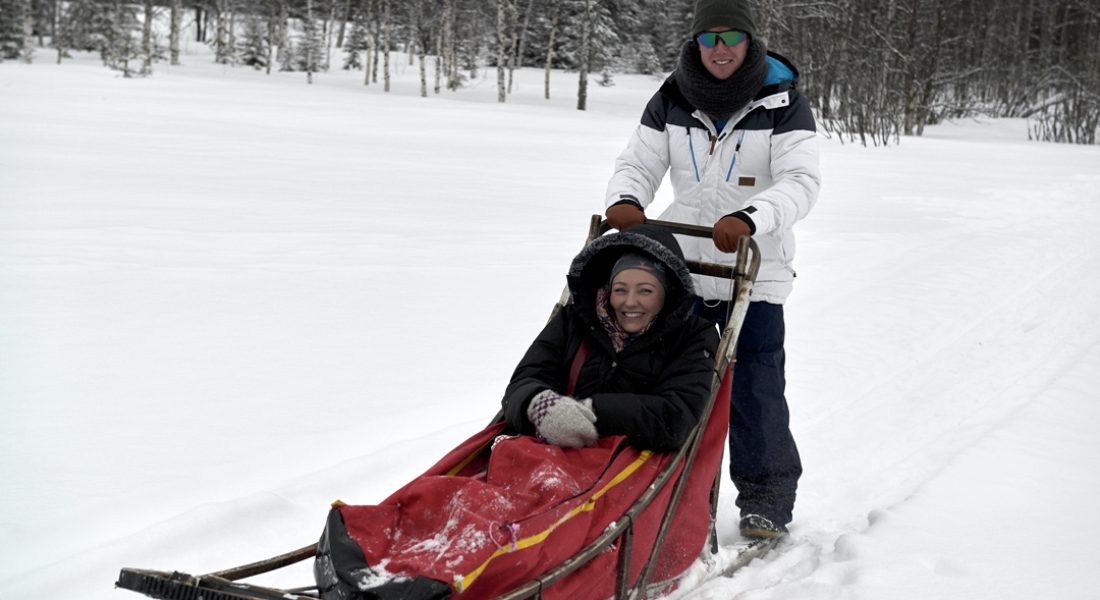 Our Dog Sledding activities
Dog sledding near to Luleå
Dog sledding is an amazing winter activity and almost a must try when visiting Swedish Lapland. We have a nearby kennel and a husky team that will take you on a fantastic adventure.
The huskies
The eager, happy, kind dogs are very social and curious when they rest but strong and determined when they run. Before the tour starts, you will see and hear the dogs excitement and joy. But as soon as the anchor is released and the sled is allowed to start moving forward, it turns into a focused silence. The only thing you hear is the sound of paws, the dogs' breathing and the sled against the snow. The huskies just love to run and travel though our beautiful winter scenery in Swedish Lapland. Huskies love the cold winter climate in Swedish Lapland as well and they are perfectly suited to the cold, ice and snow.
Dog Sledding tours
We have a kennel nearby with huskies who really love to run. The team of experienced guides will take care of you, and whether you go for a 2 hour dog sledding tour with fika or a full day tour where you learn to drive your own dog team, you will experience something out of the ordinary. Learn more about the team and all the dogs at Yellow Snow Husky Tours
Prepare for Dog Sledding
The weather conditions in Swedish Lapland can get really cold during the winter months. To be able to enjoy your winter activity to the fullest – the choice of clothes is the most important. Follow our recommendations for every winter activity. At Brändön Lodge and Pine Bay Lodge we provide guests with the last layer being winter overalls, boots, gloves, hat/beanie and sometimes even socks. Read more about How to dress for winter.
Husky activities in the snow free season
Visit a kennel is a very exciting experience all year around. During the summer the dogs get a well-deserved rest, but enjoy walks in the forest and hiking trips. In the autumn preparations for the winter season begins. When the temperature drops, the dogs' training is increasing so they are well prepared for winter and all the winter adventures. When visiting a husky kennel you will meet the friendly dogs, cuddle with puppies and learn more about the life with sled dogs in Swedish Lapland. See our Husky Kennel Visit – activities for an unforgettable experience.