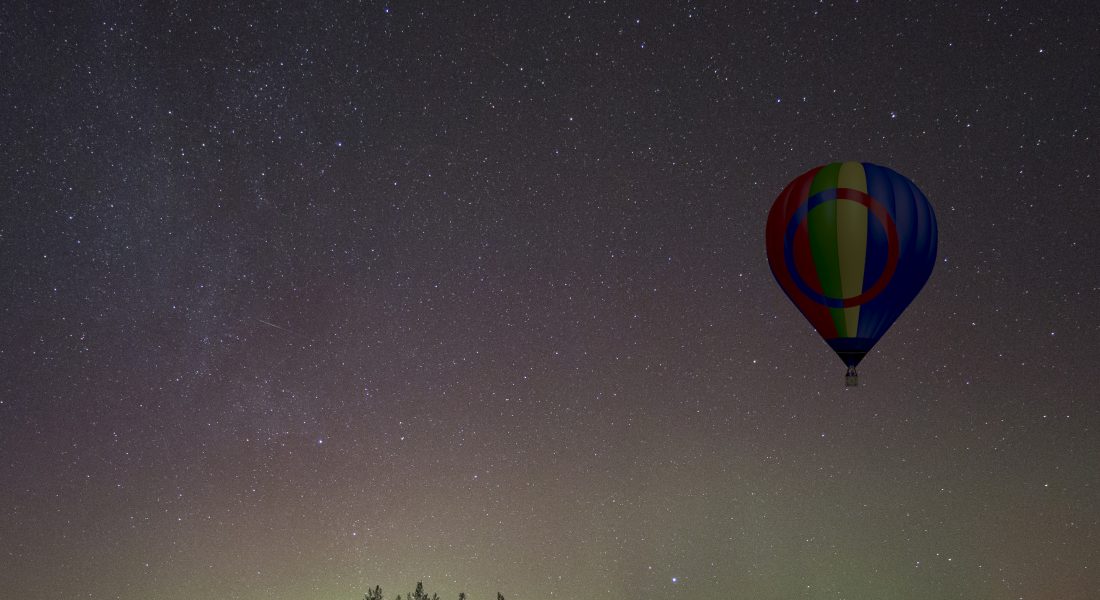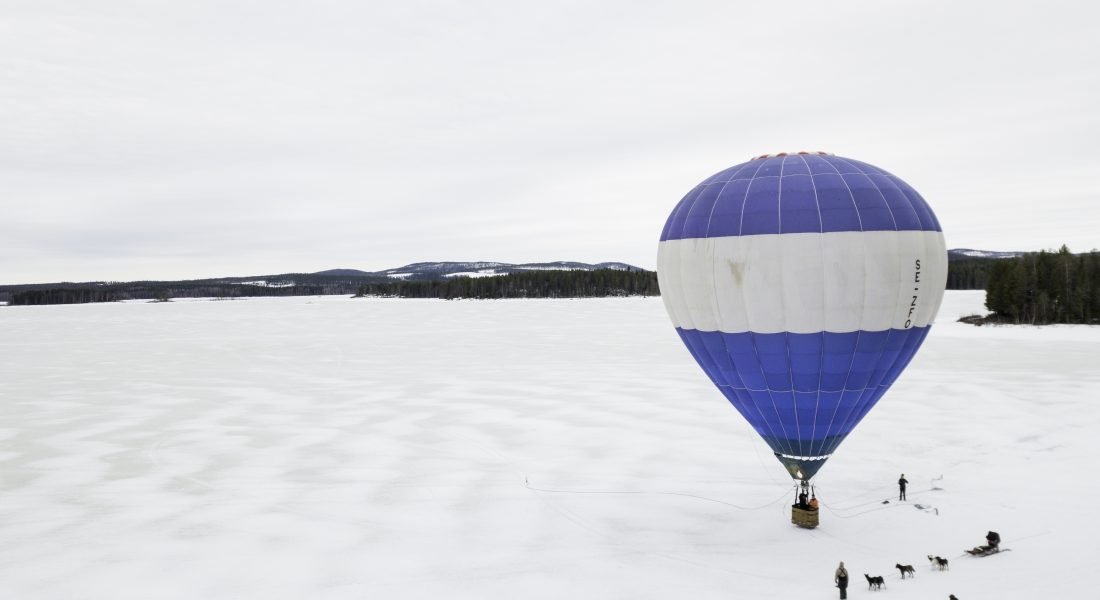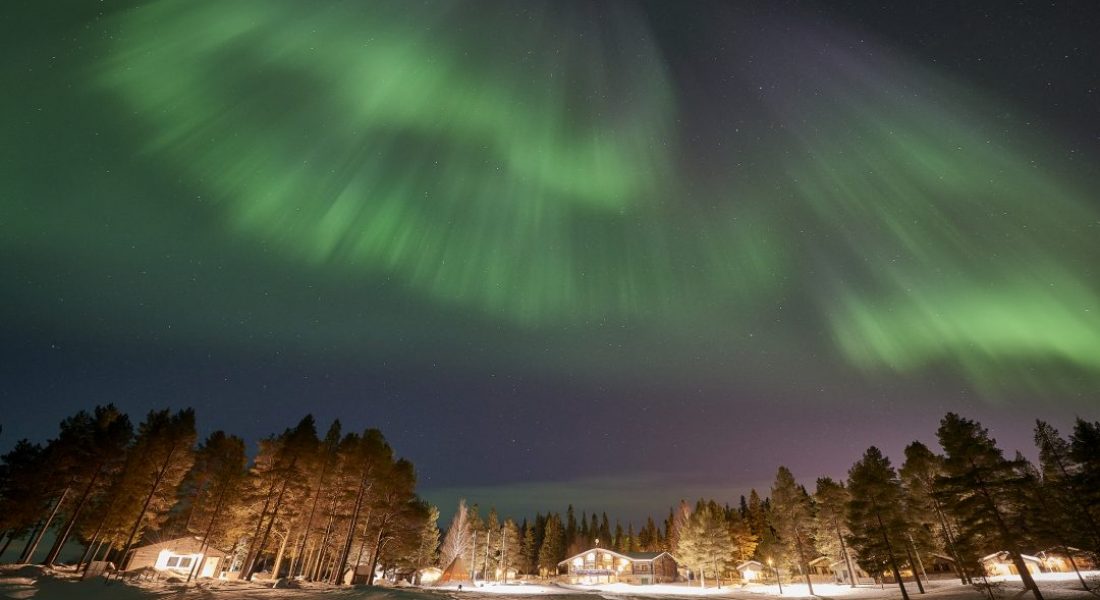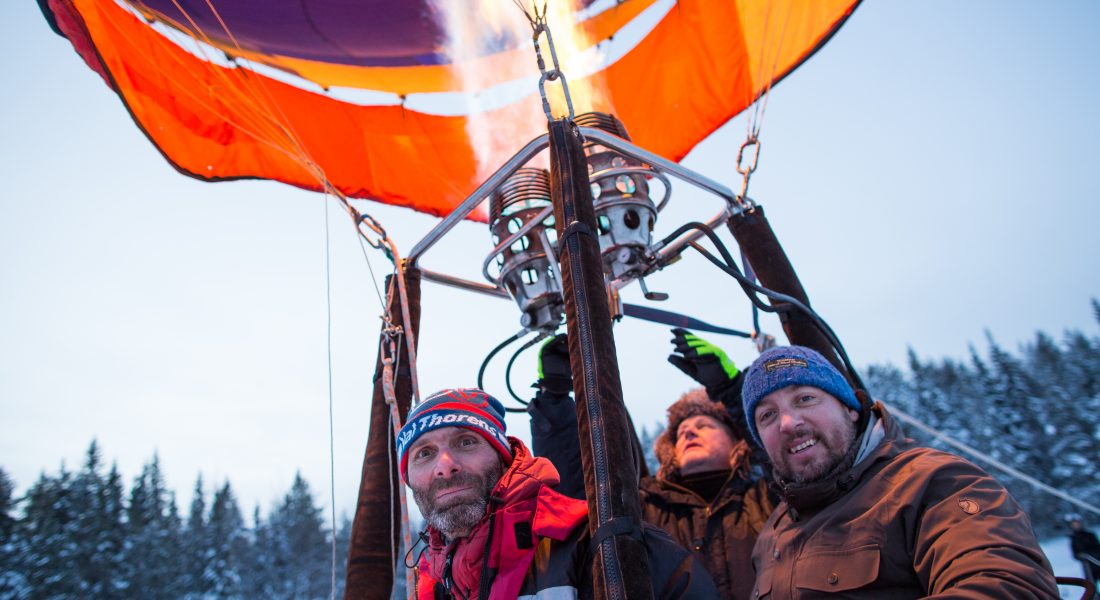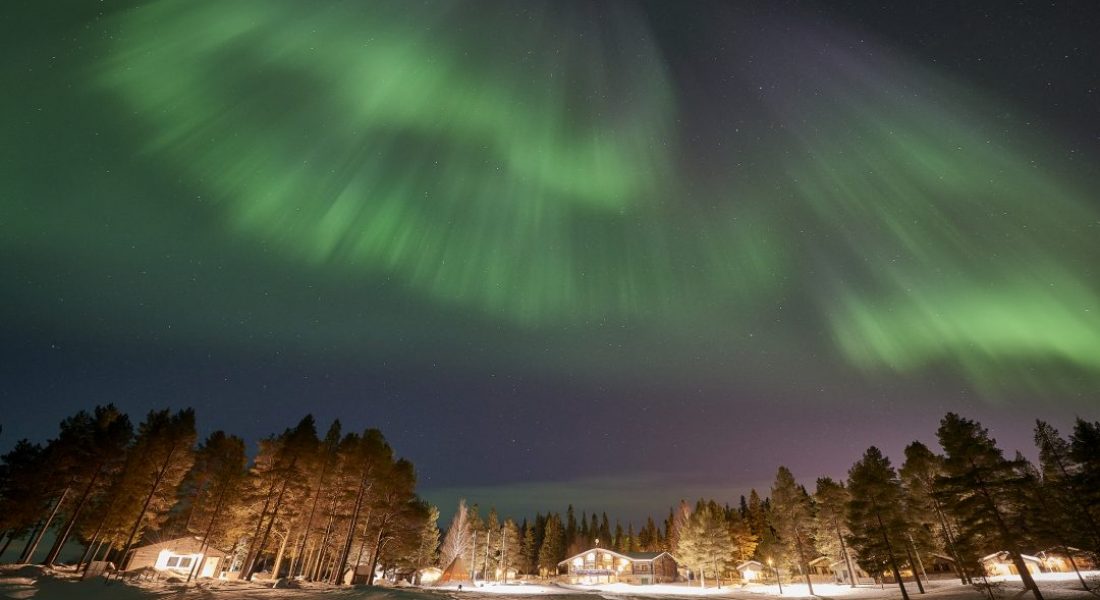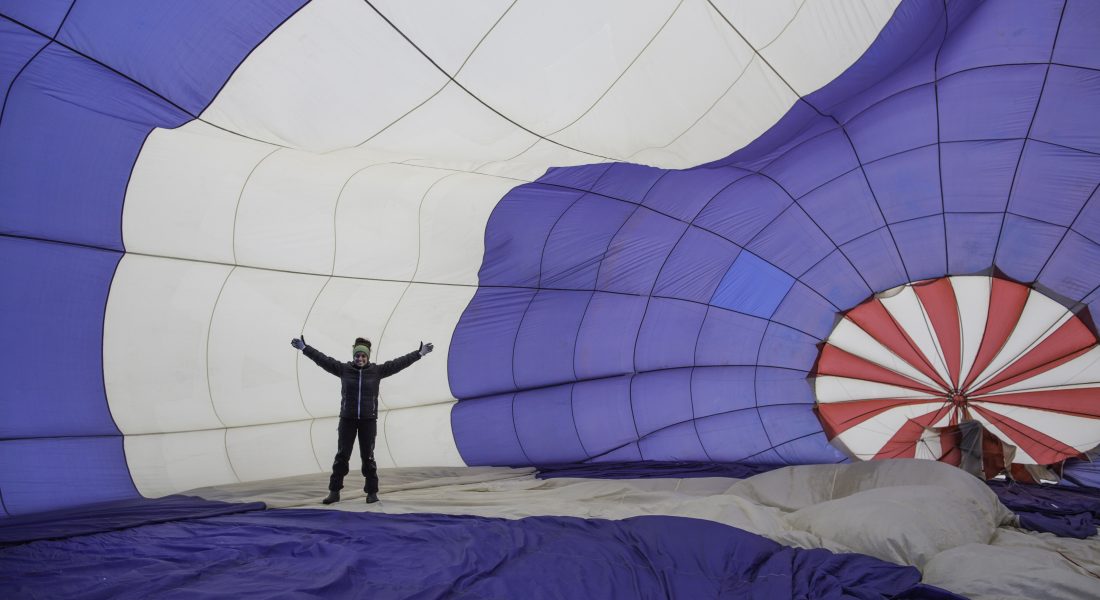 Balooning, dinner and Auroras
 Great views over the frozen sea!
The evening begins with a delicious two course dinner in Brändön Lodge's restaurant. Following dinner your balloon guide will give you a briefing on what to expect, how to help with the the set up and packing of the balloon and safety.
The hovering experience is one where the balloon will be tethered to the ground (for safety when flying at night). It will rise to around 40m from the ground where hopefully you will have a great view of the lights, the stars and/or the surrounding sea ice and islands. This experience includes about 15 min in the air. Your guide will inform you about the northern lights and ballooning in the north. While other guests are hovering you will have a warm cabin on the sea ice where our guide will offer a warm beverage by a cracking fire.
Start place: Brändön Lodge or transfer pick up point in Luleå
Start time for dinner: 19:00
Start time for ballooning: 20:15
Total time of balloon hovering activity 1-1.5h (approx 15 min in the air)
Min 2 people, Max 24 people (8 people in balloon at a time)
For exclusive flights, guests can buy all eight seats and we will double your time in the air (if the weather allows).
This activity is offered from February 9 2023
Optional transfer from Luleå: The half hour transfer departs Luleå at approx 18:00 and returns to Luleå at approx 22:30 on days of the activity. 
Daily pick up times in Luleå:
17:45 Scandic Hotel
17:50 Comfort Arctic
17:55 Elite Hotel (Quality Hotel should also meet here)
18:00 Clarion Hotel Sense
18:45 Arrive at Brändön Lodge
Departs: Brändön Lodge 22:00 Returns to Luleå approx 22:30