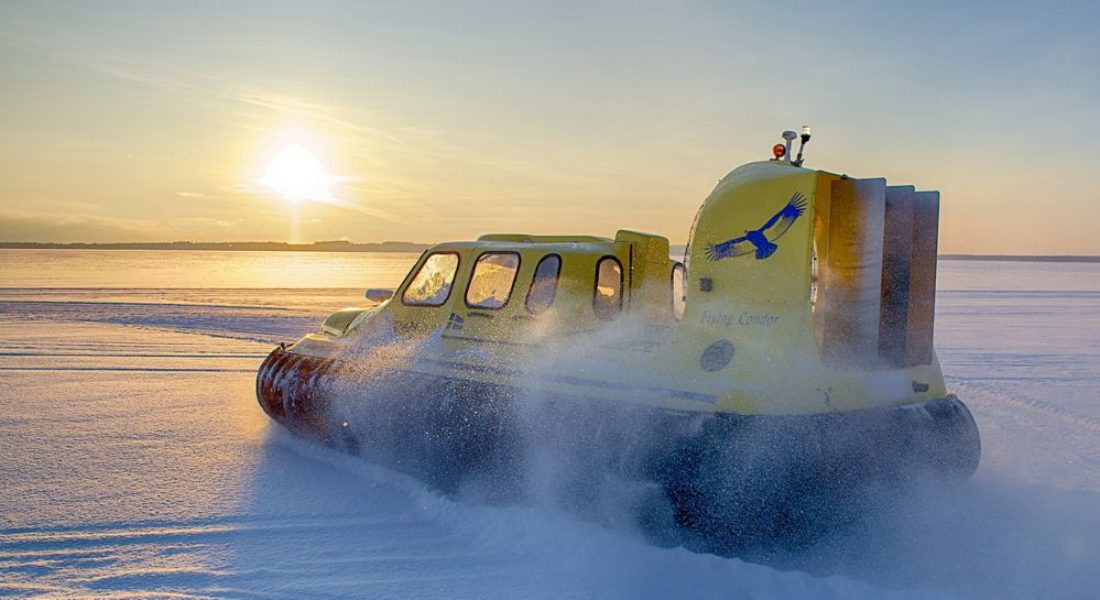 Photo: Graeme Richardson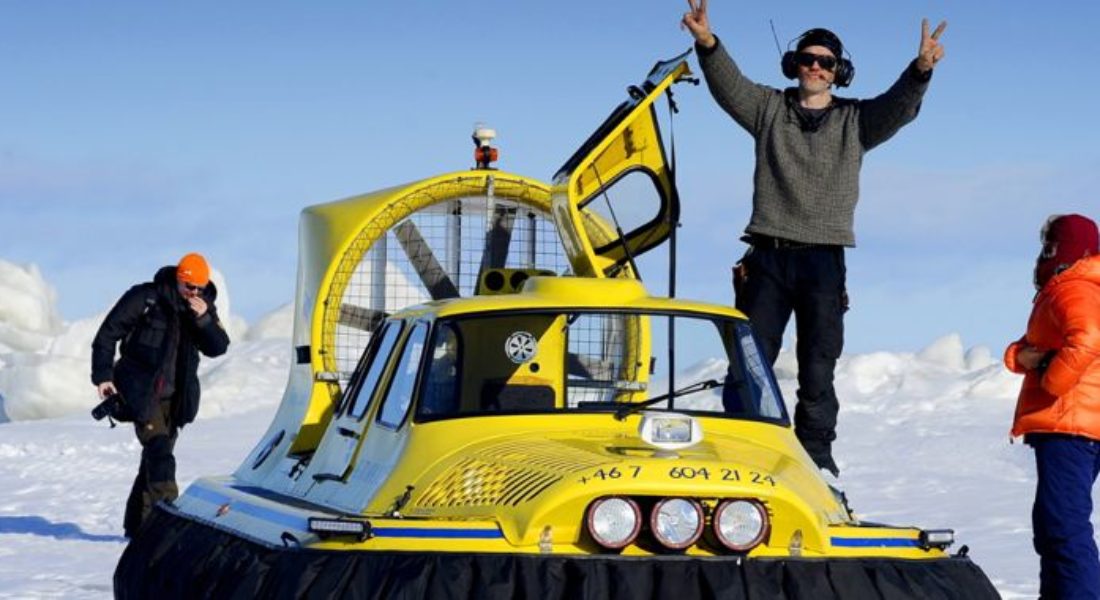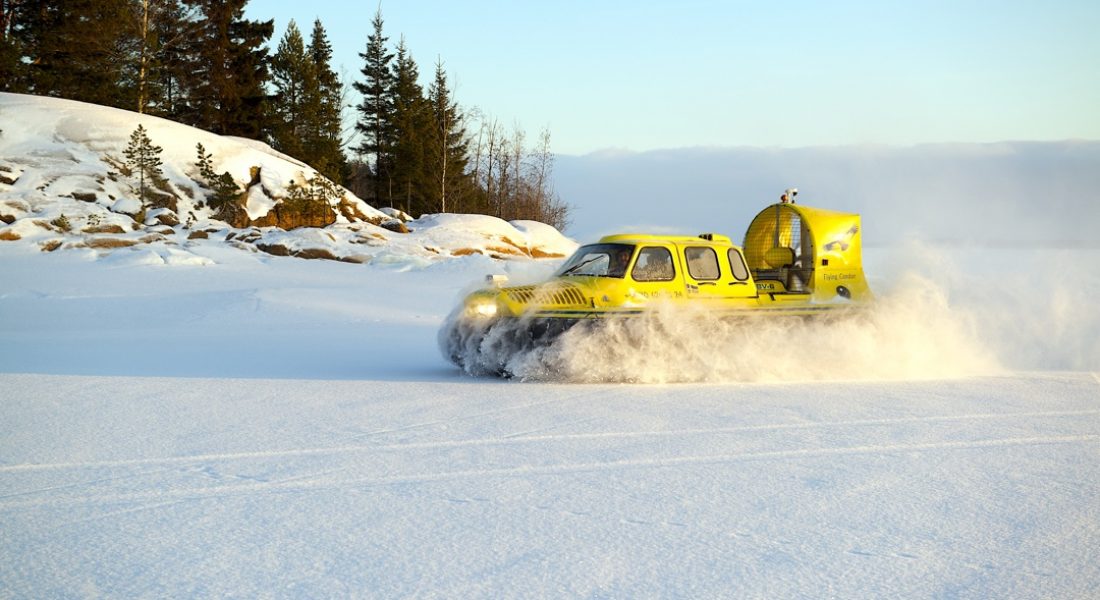 Photo: Graeme Richardson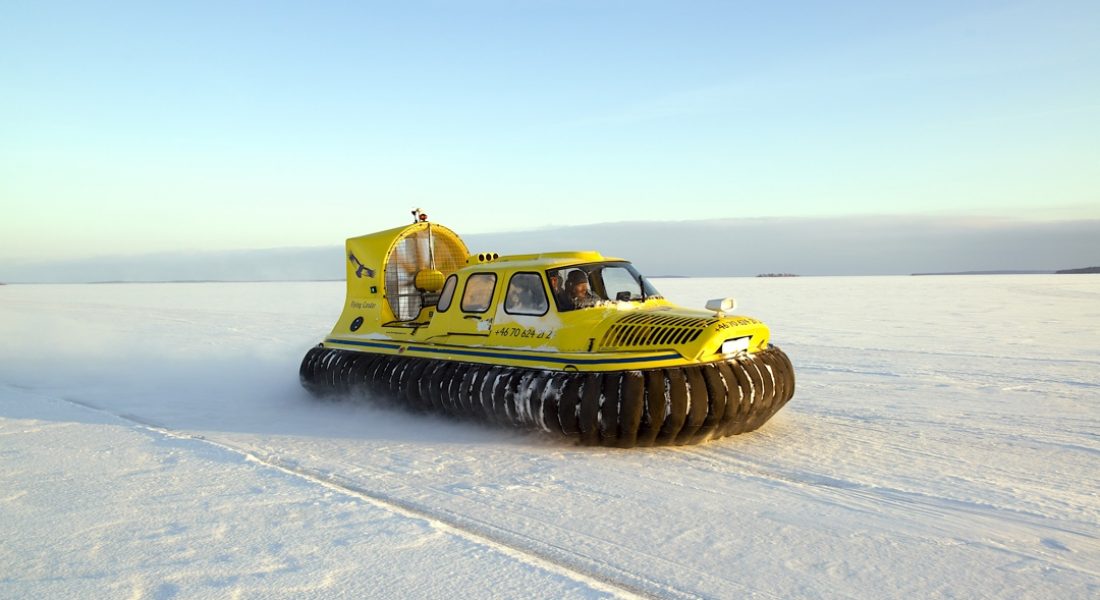 Photo: Graeme Richardson
Hovercraft tour to the Luleå Archipelago – 2.5 hours including lunch
Hovercraft tour to the Luleå Archipelago – 2.5 hours including lunch
A unique and magical way of exploring Luleå's frozen archipelago on board a hovercraft. Nowhere else in Swedish Lapland is this experience available! Your 2.5-hour tour will include a journey across the ice and snow covered Bothnian Bay, between the islands. There is free time to walk on the ice and if you are lucky there is the chance of spotting a seal or sea eagles.
Note that the hovercraft carries a maximum of 5 guests. 
Please ensure that you select the correct rate when booking. That is the rate for 2 people or 3-5 people.
Optional transfer from and back to Luleå is available for the 10am tour.
The half hour transfer departs Luleå at approx 0900 and returns to Luleå at approx 1500 daily. While at Brändön, before and/or after your dogsled tour you have the option to explore the walking tracks on the frozen sea, buy lunch at the log cabin restaurant and/or hire snow shoes or cross country forest skis or perhaps even meet and feed the reindeer.
Daily pick up times in Luleå:
0845 Comfort Arctic
0850 Elite Hotel
0855 Clarion Hotel Sense
Returns to Luleå approx 1500
Special conditions for hovercraft
Delays can occur due to unexpected situations due to harsh conditions. Cancellation of the tour can also occur. Some reasons for that are:
– Extreme cold (safe operation limit: 20 centigrade)
– Strong winds (safe operation limit: 10 m/s)
– Bad visibility due to fog or snowfall
– Rising ice or snow formations (obstacles too big to pass)
The customer will be informed of cancellations no later than 2 hours before the planned starting time. In these cases we will offer a new tour date OR give a full refund. In some conditions, alternative routes in safer/better areas are proposed to the customer. We will always try to give the customer the best experience! All our pilots are certified.