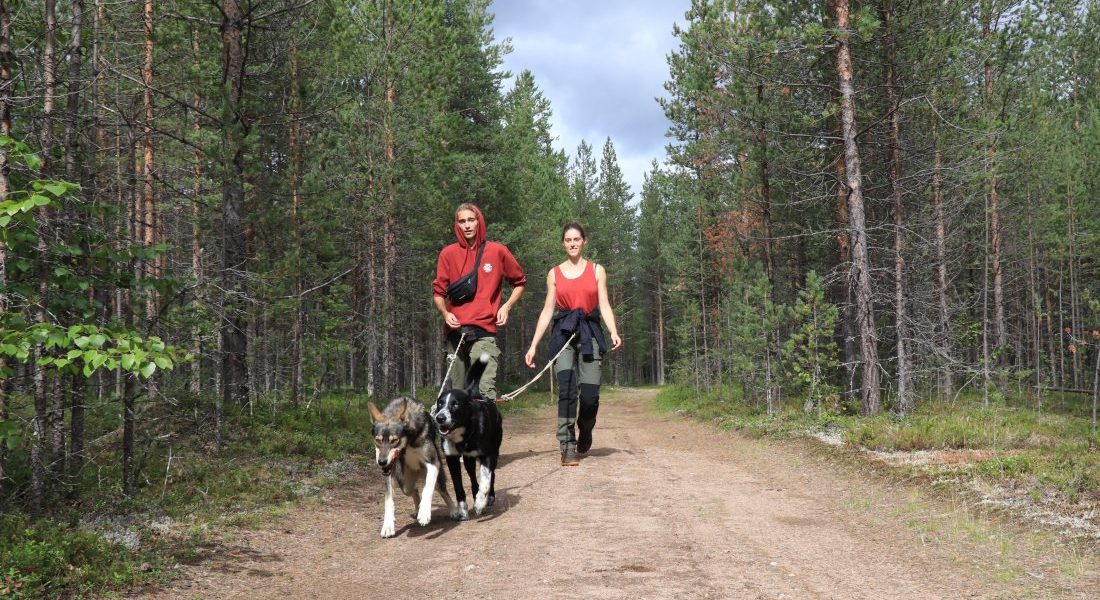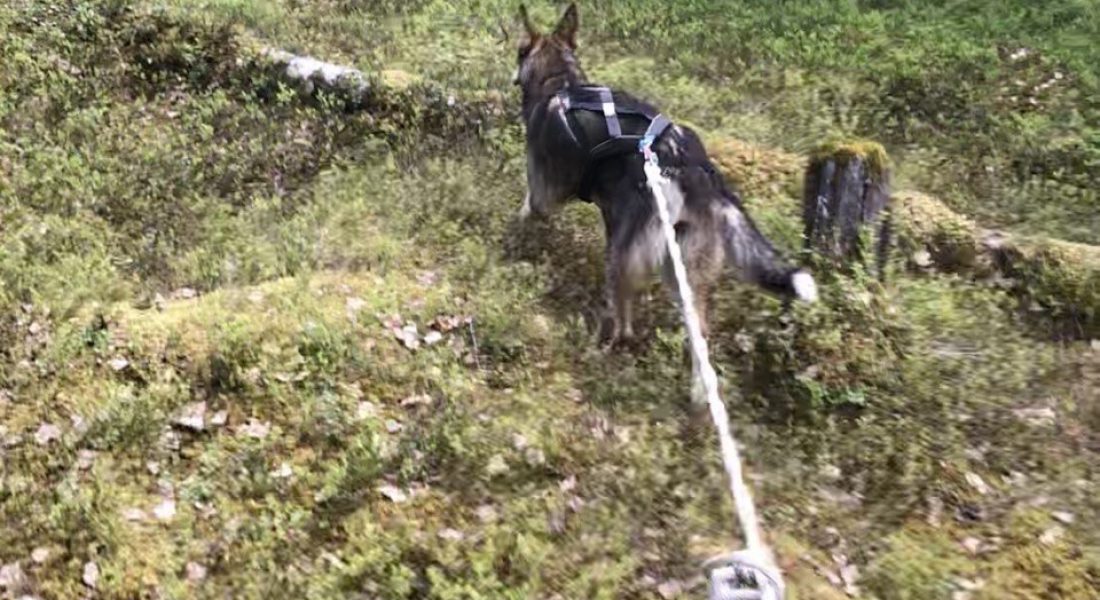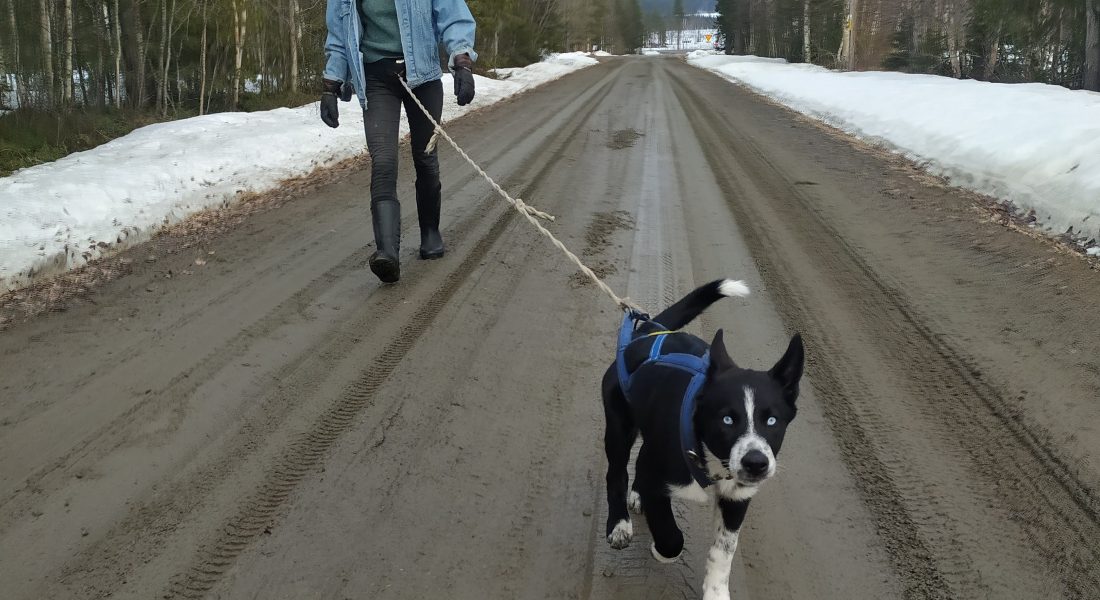 Kennel visit and husky hike – 3.5h with BBQ lunch
Husky walk in the forest  The nature in the surrounding of Brändön and Pine Bay Lodge is a perfect scenery to enjoy the  company of sleddogs in the summer time. As they love pulling sled in cold and snowy weather,  sleddogs also love discovering new places and smells in the summer time.  During this activity you will have a tour in the kennel, and after a quick safety instruction you,  together with a guide, will go in the forest for about 1h with a sleddog connected to you by a  belly-belt.  A great time where nature, cuddling friendly huskies and puppies and learning more about  alaskan husky is in the center. For this activity we recommend you to wear a pair of walking or hiking shoes and have a set of  extra clothes in cas of wet weather.  The tour is suitable for children from 7 years old since it is possible to adapt the length of the  loop. Children from 15 years old can go with their 'own' dog on a belly-belt.
Pick up at 09.45 from Brändön Lodge is included in the price.
This activity is bookable between may 15th to september 17th on thursdays and fridays for a maximum of 4 people.
Contatc us to request other dates or for bigger group bookings.