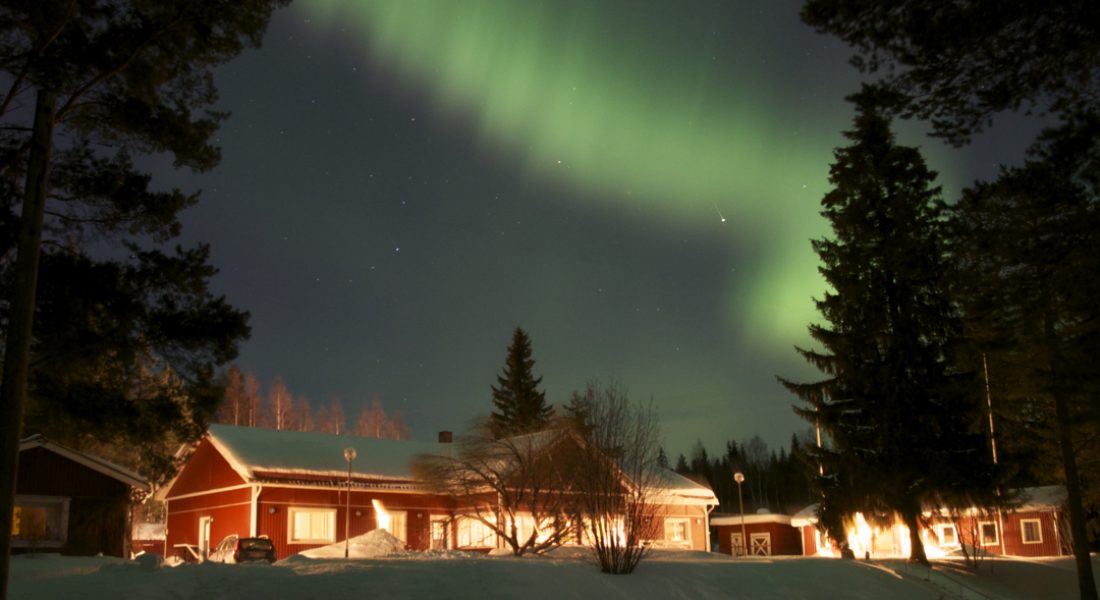 Pine Bay Lodge - Photo: Graeme Richardson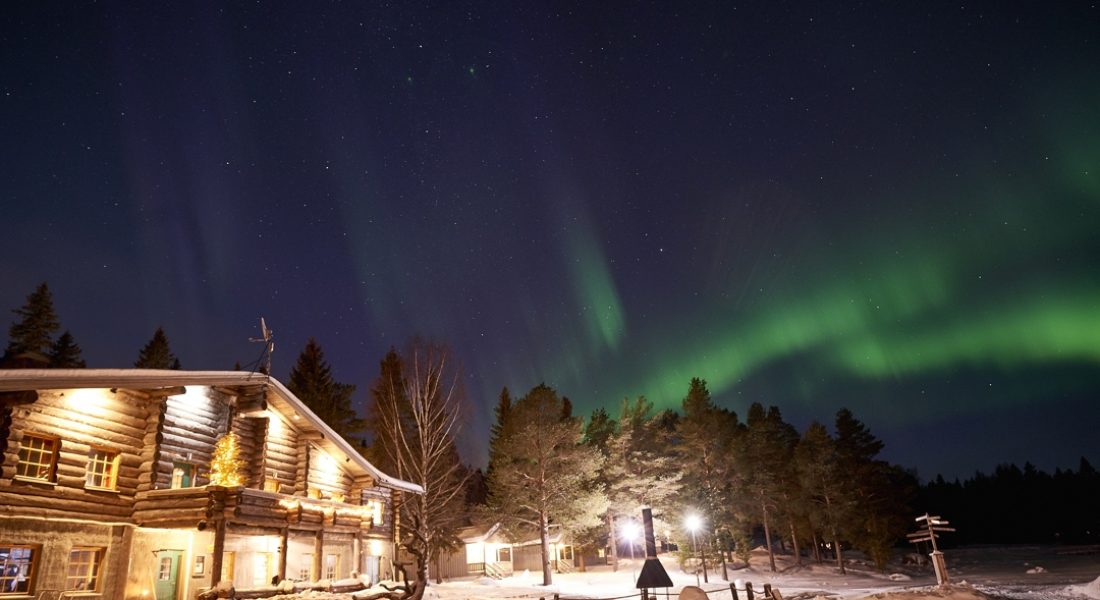 Brändön Lodge - Photo: Graeme Richardson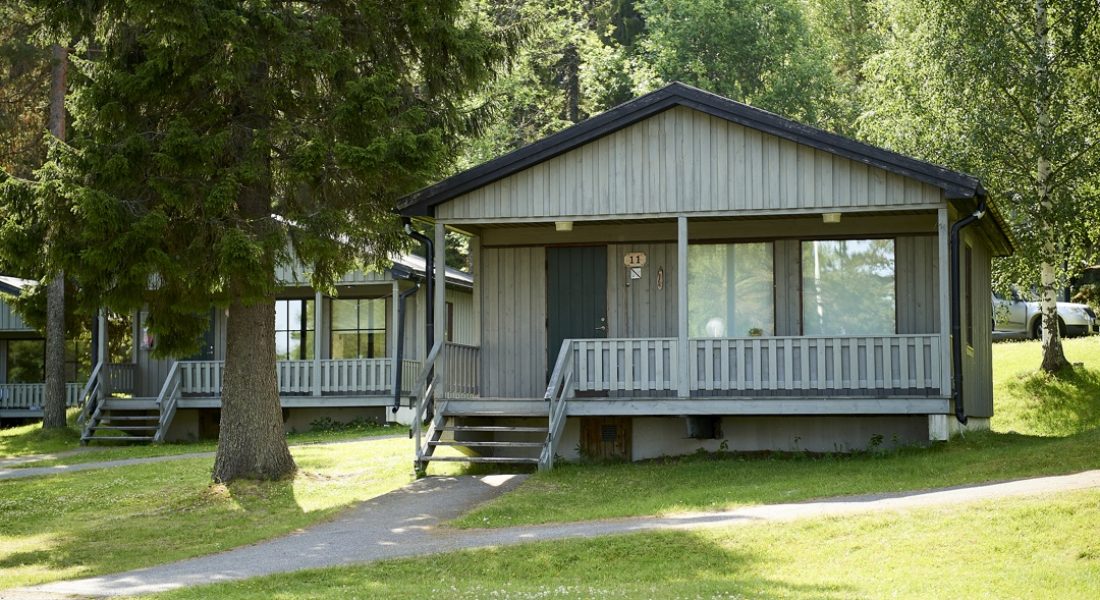 Cabin Brändön - Photo: Graeme Richardson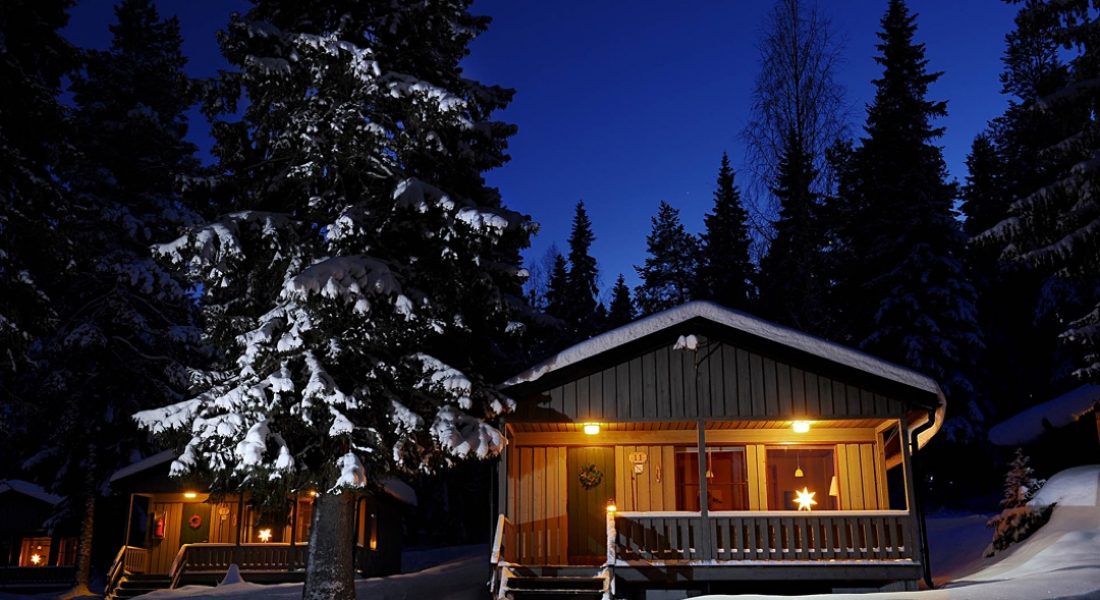 Cabin Brändön Lodge - Photo: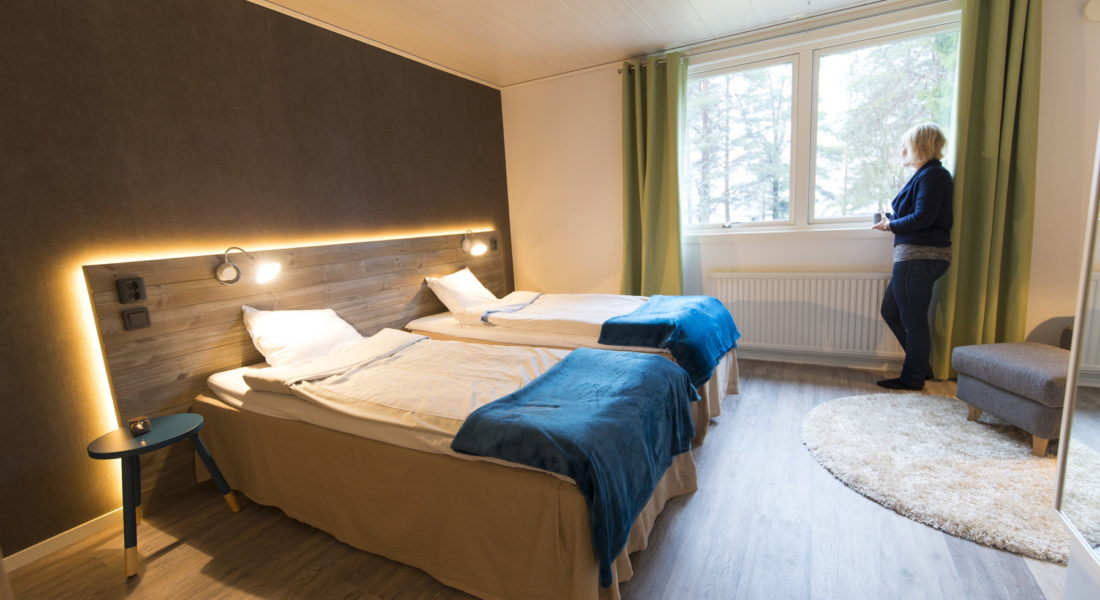 Pine Bay Lodge Hotel Room - Photo Thomas Jönsson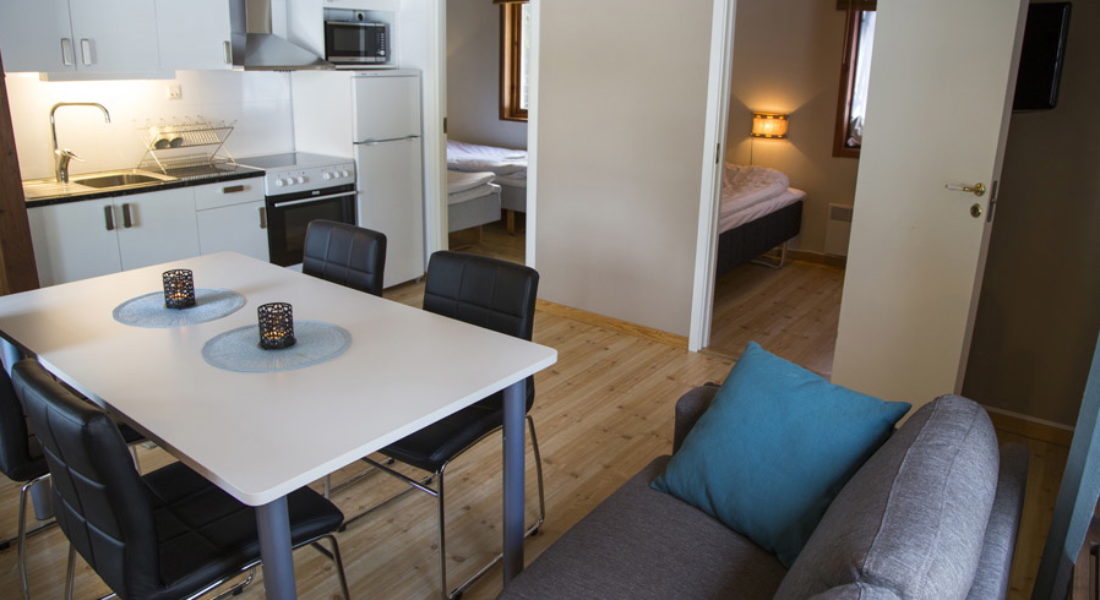 Cabin Brändön Lodge
You can book several styles of accommodation at Brändön Lodge or Pine Bay Lodge. Follow one of the links in the right column to find more information regarding each accommodation type and suitability for your stay.
Accommodation options in summary:
Brändön Lodge
There are 15 cabins at Brändön Lodge and each has two bedrooms, bathroom, kitchen, lounge area and a front porch with views towards the sea. In each bedroom are two single beds. In one room the single beds can be made up into a double bed on request. Linen is always included. There is also an option for an additional bed to be set up in the lounge room making the total capacity of the cabin 5 people. There is an additional cost for setting up of this 5th bed.
Self Catering Cabin: Only linen is included in the cabin price. Cleaning and the end of the stay and breakfast are optional extras.
Hotel Standard Cabin: Linen, daily cleaning and breakfast are all included in the cabin price.
Pine Bay Lodge
There are 5 double/twin rooms and 4 single rooms in the main building at Pine Bay Lodge. All are hotel standard.
Hotel Standard Room: The room price includes linen, daily cleaning and breakfast. In addition there is a separate family cabin to the side of the lodge which has 2 double rooms, a single room and shared bathroom facilities.
This information is primarily for independent travellers and small groups. If you are a larger group, or a business or conference group please contact us directly by email for additional information.