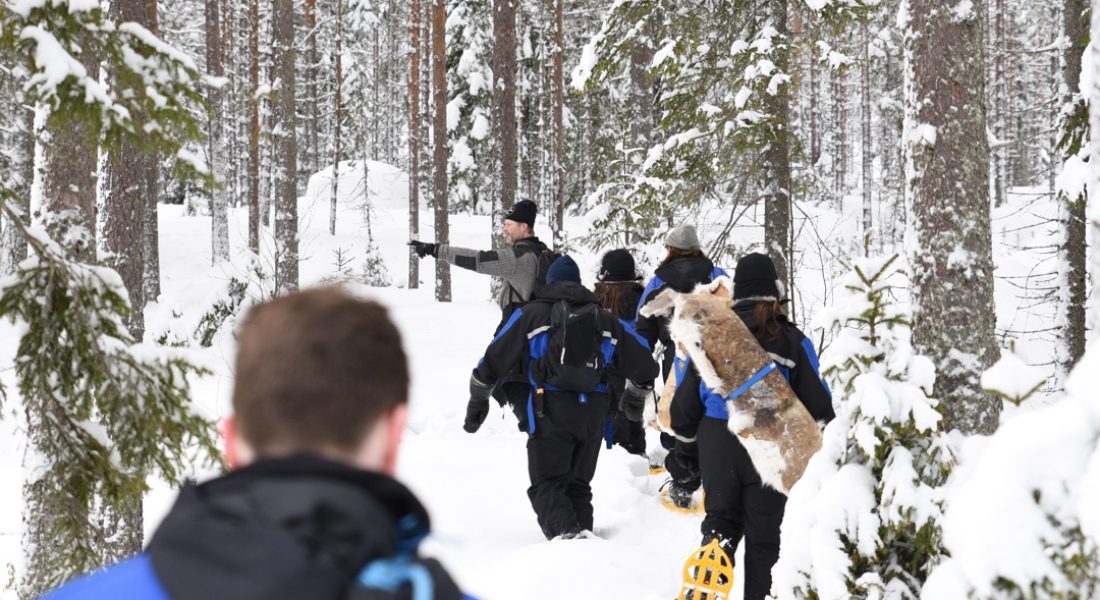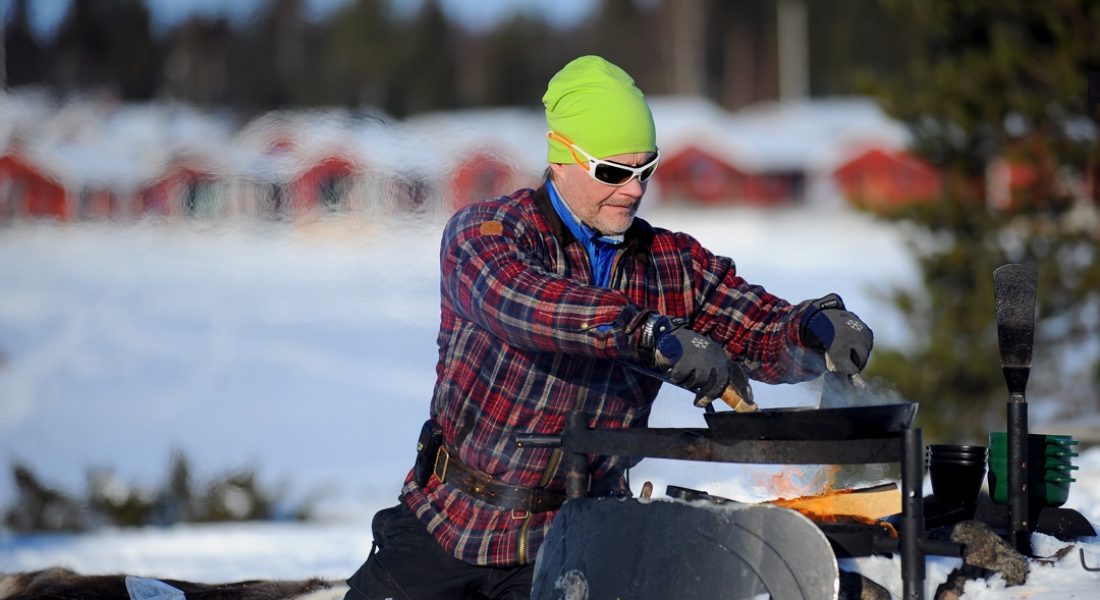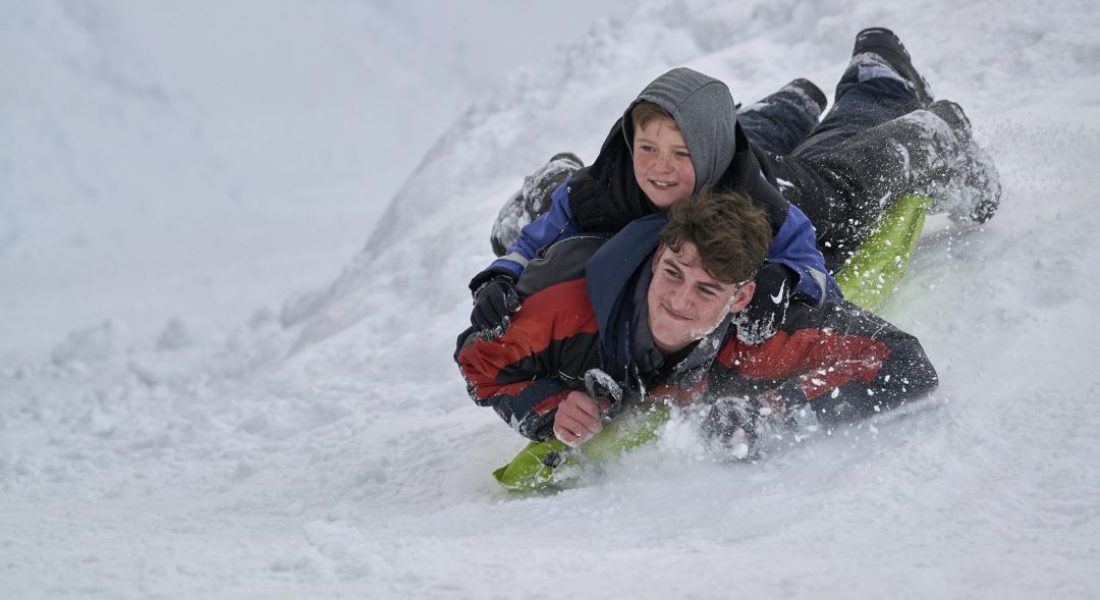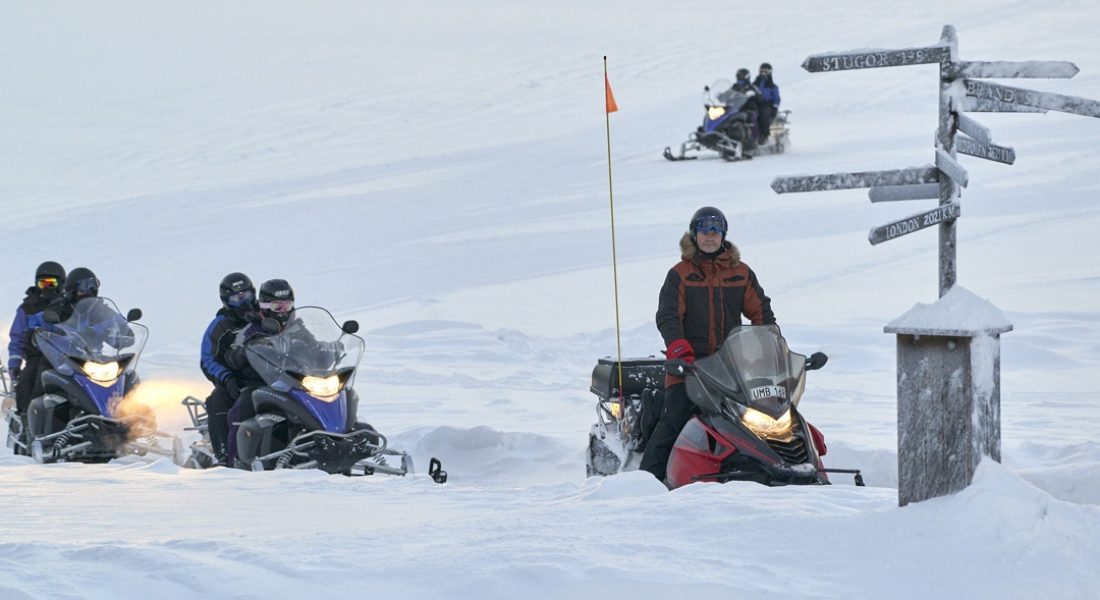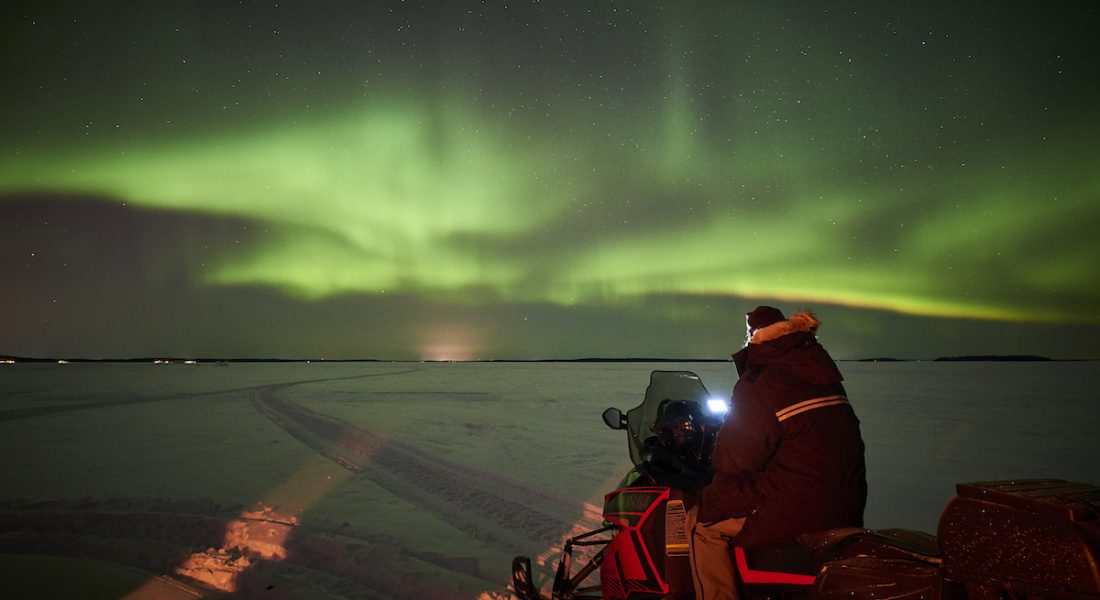 Brändön Lodge – Winter Dreams – 3 nights, full board
Brändön Lodge is located just north of Luleå overlooking the archipelago. With a total of approximately 1,250 islands and only 100, residents the archipelago is a unique wilderness environment. In summer this is a warm and sunny region, one of the sunniest in Sweden and a paradise for activities such as swimming, fishing, boating and kayaking. In the winter however the sea around the island freezes up to a meter thick and becomes a playground for activities such as snowmobiling, dogsledding and even hovercraft tours.
Day One – Arrival day
Your flight from Stockholm to Luleå takes only one hour where we will be waiting to meet you. The first afternoon is well spent getting to know us, selecting your warm winter clothing and relaxing. A delicious 2 course dinner awaits you in the restaurant in the evening and after dinner we will give you tips on the best place to perhaps catch a glimpse of the northern lights later in the evening. If you are truly ready to wind-down then we recommend our optional sauna and hot tub under the stars while waiting for the aurora.
Day Two – Nordic Winter Skills
Closeness to nature is part of our daily life and today we will spend some time together discussing the forest and the frozen sea and the nature that surrounds us. We will give you some tips on how to live and stay safe in the arctic region in our Nordic Winter Skills activity, that includes lunch, and look for tracks and signs from the variety of wildlife that lives in the area. In the afternoon, you can relax, take a walk or consider one of the many optional activities available before dinner and then northern lights spotting.
Day Three – Snowmobile tour Waking to a new day by the sea and after enjoying breakfast we will prepare for our feature 2-hour nature adventure on snowmobile.  We use a snowmobile to explore the frozen sea and islands of the archipelago. Out on the islands we will search for Wildlife in the Beautiful scenery. Lunch is included in your package back at the Lodge after this morning´s adventure. This evening, after your dinner in the restaurant, you can relax and spend some time looking for the aurora in the northern sky.
Day Four
Depending on your time of departure you will have part of this morning to relax and enjoy the lodge before we unfortunately bid you a fond farewell. Your transfer will be arranged at a suitable time to take you to the airport or train station for your journey home.
Please note:
Pricing is based on 2 adults or 2 adults and 1 to 2  children in a two-bedroom cabin. Please contact us if you have more that 2 adults or 2 children and/or a group booking.
Price per adult: SEK 10 122 (twin share) minimum 2 pax – Currently not correct. To be updated soon
Price per Child: SEK 5 155 (in addition to two adults) – Currently not correct. To be updated soon
For peak season (Dec 18-Jan 10) an additional cost of SEK 808/adult and SEK 342/child is added. For Feb 13-21 an additional cost of SEK 404/adult and SEK 171/child is added.
Let us know if you would like to upgrade with one dog-sledding tour or a longer snowmobile tour shown on our activities.
What is included:
Transfers from and to Luleå Airport (LLA) or train station
Winter outer clothing including overalls, books, hats and mittens
Your own 2 bedroom wooden cabin (hotel standard service)
Tea and coffee and kettle and small fridge in the cabin
Breakfast, Lunch and 2 course dinner
Free use of kick sleds, toboggans and slide mats
Meet the reindeer by the Lodge
Free use of Aurora Cabins by the sea for evening northern lights watching
Free wifi
Options for additional activities to be booked in advance or on site.
Sauna and hot tubs available for private booking (extra cost)
Does not include:
Soft drinks or Alcoholic beverages