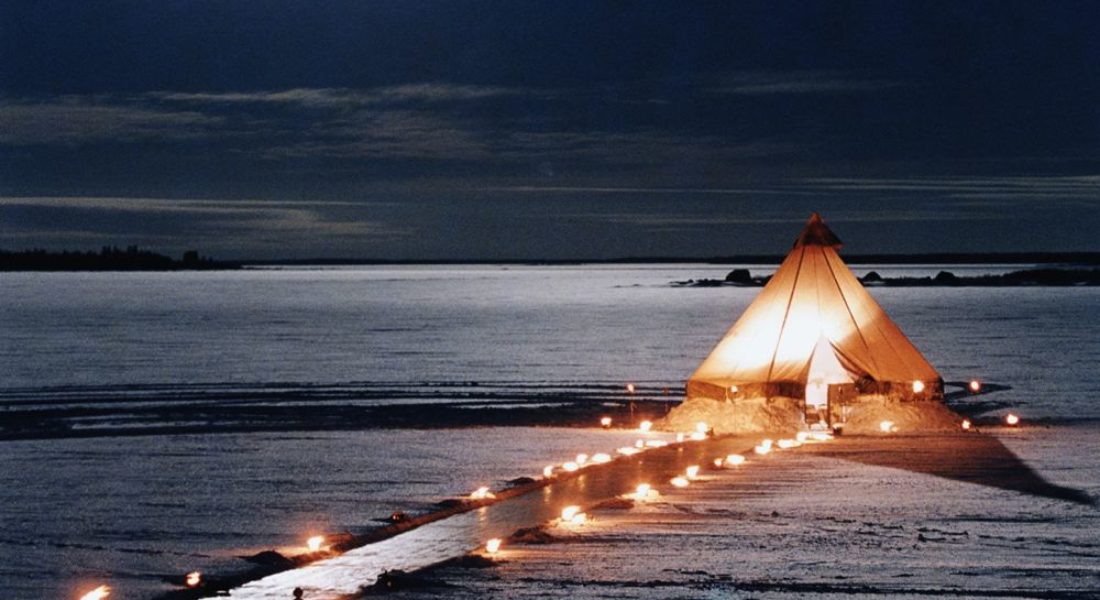 Photo: Per Pettersson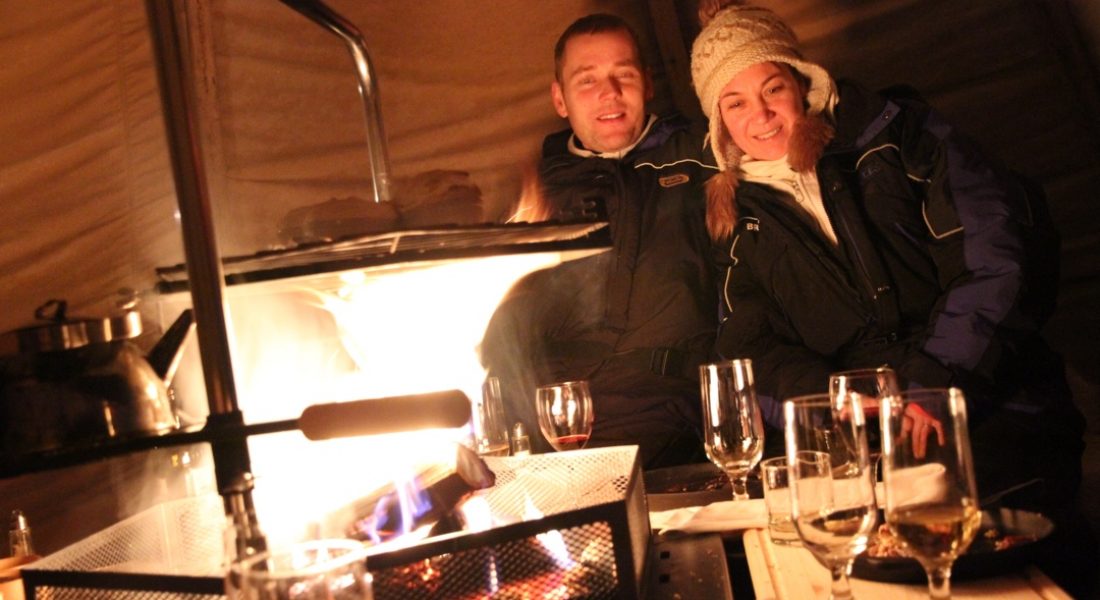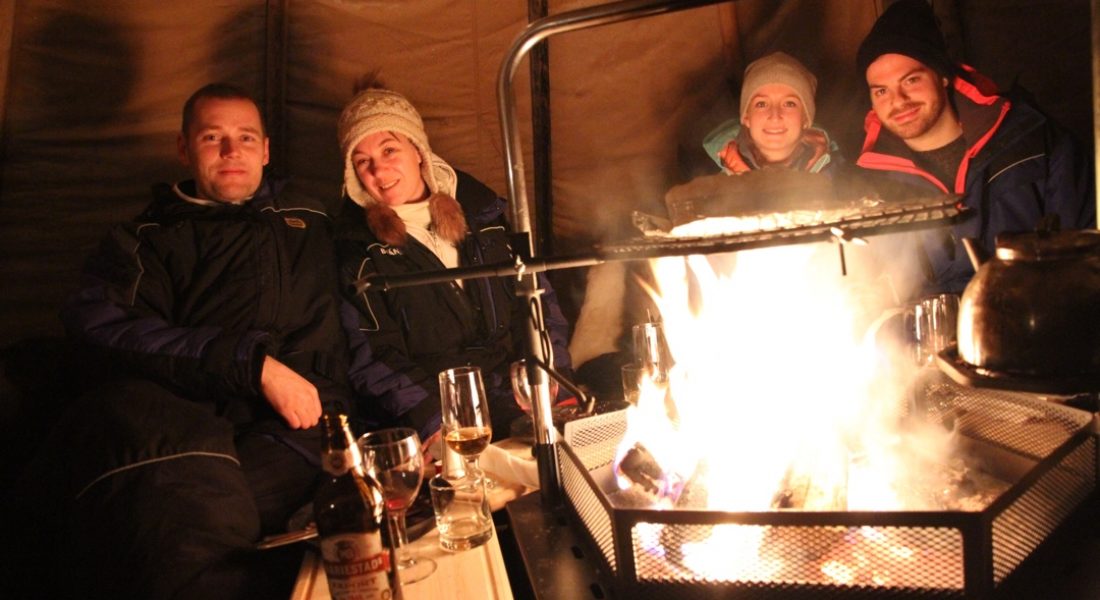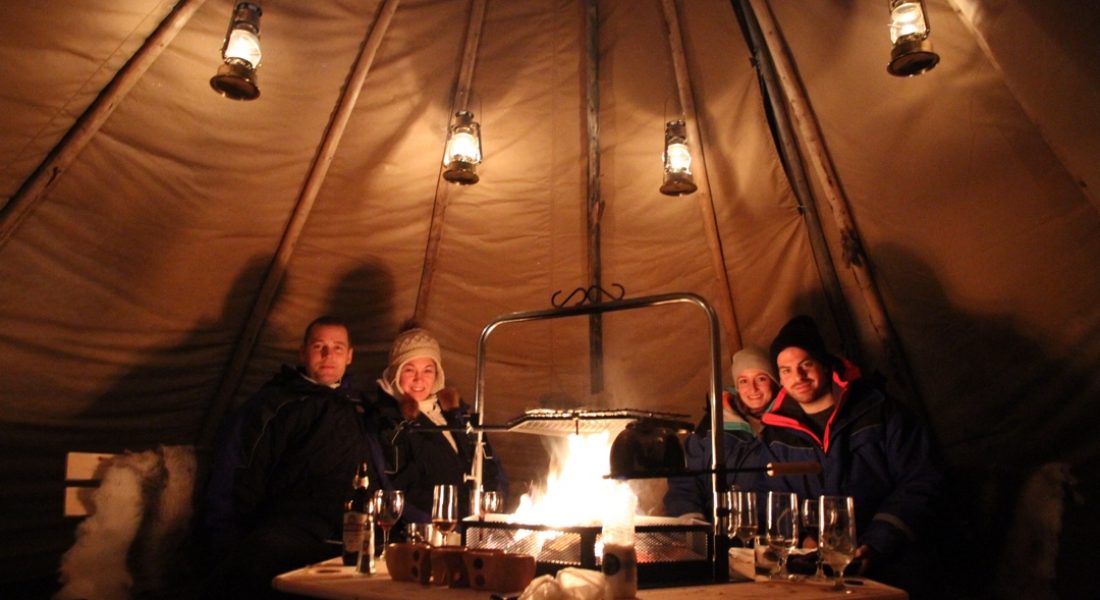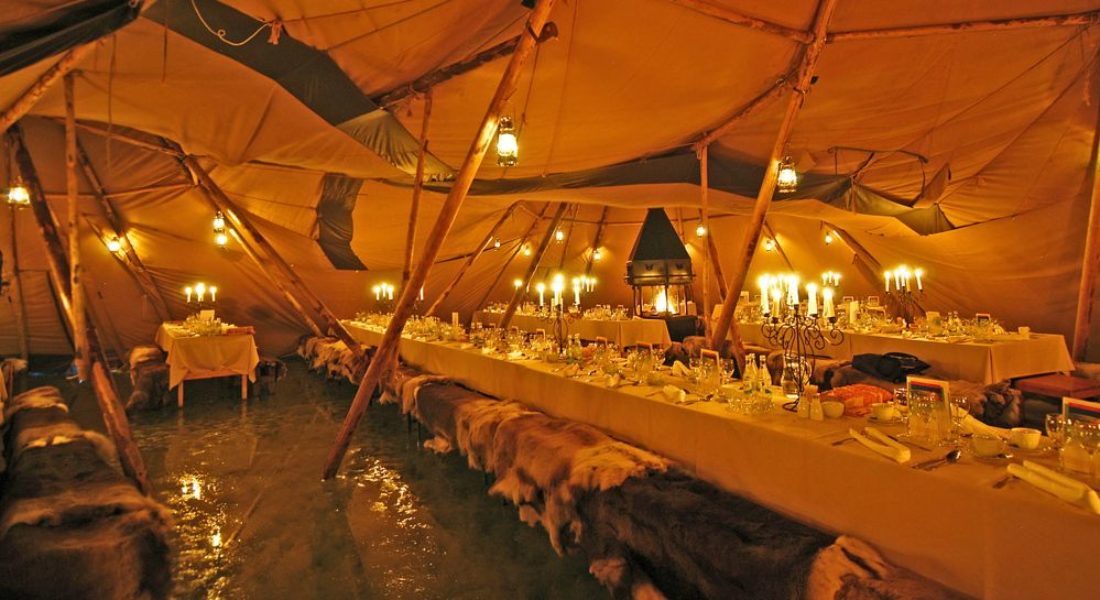 Photo: Per Pettersson
Dinner on Ice – 2.5 hours
Welcome to a candle light dinner experience with a difference! This 3 course dinner is enjoyed by the crackling fire in the large Teepee tent, on a table with a white tablecloth, candelabra and warm plates. You are sitting on reindeer pelts and are served good wines, first and main course and desert. There is also that bench closer to the fire, where you can sit as the coffee is served. The dinner is situated on the frozen sea, with the sea-ice and snow as the restaurant-floor and the stars and possibly the Aurora dancing over the sky. Exhilarate your senses with a unique, heart- warming experience on the frozen sea in Swedish Lapland.
FOR GROUPS ONLY. MINIMUM 20 PEOPLE.
We have instead created a better events for couples, families or small groups. It is called Aurora Hideaway Dinner.