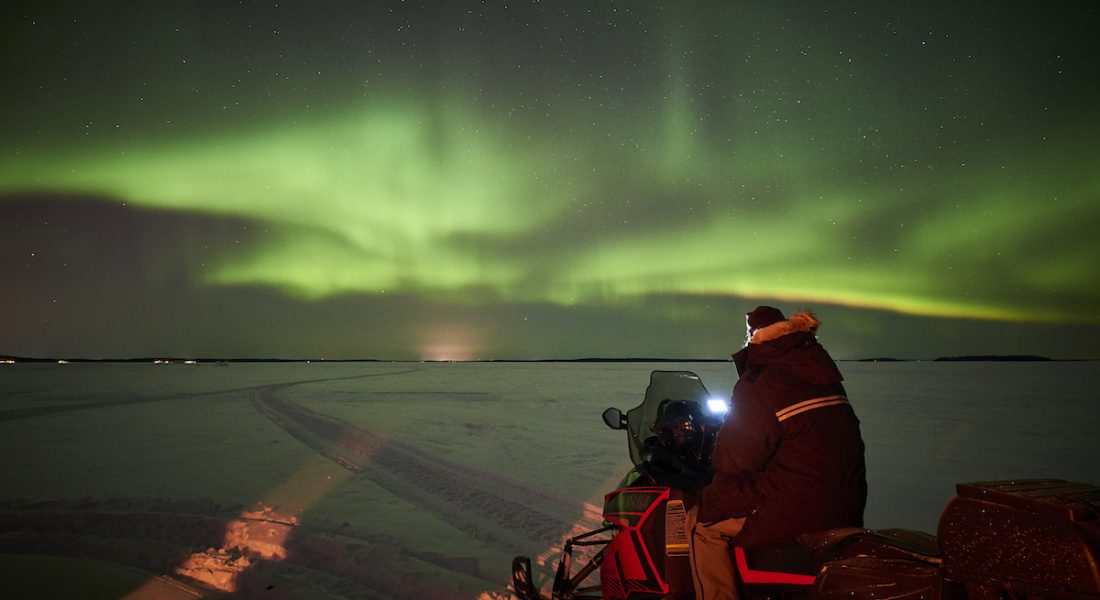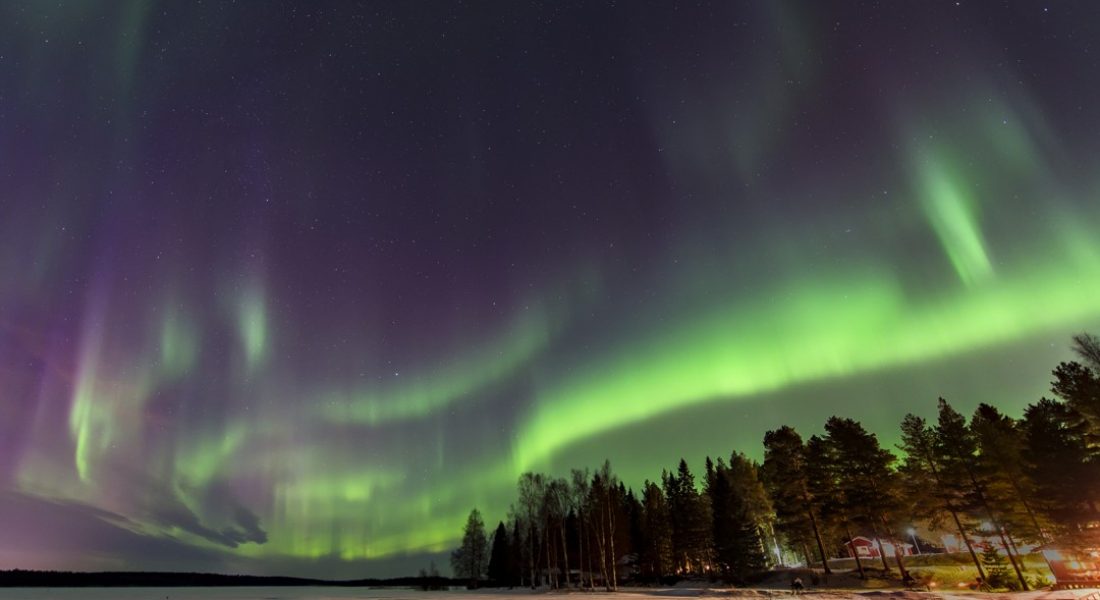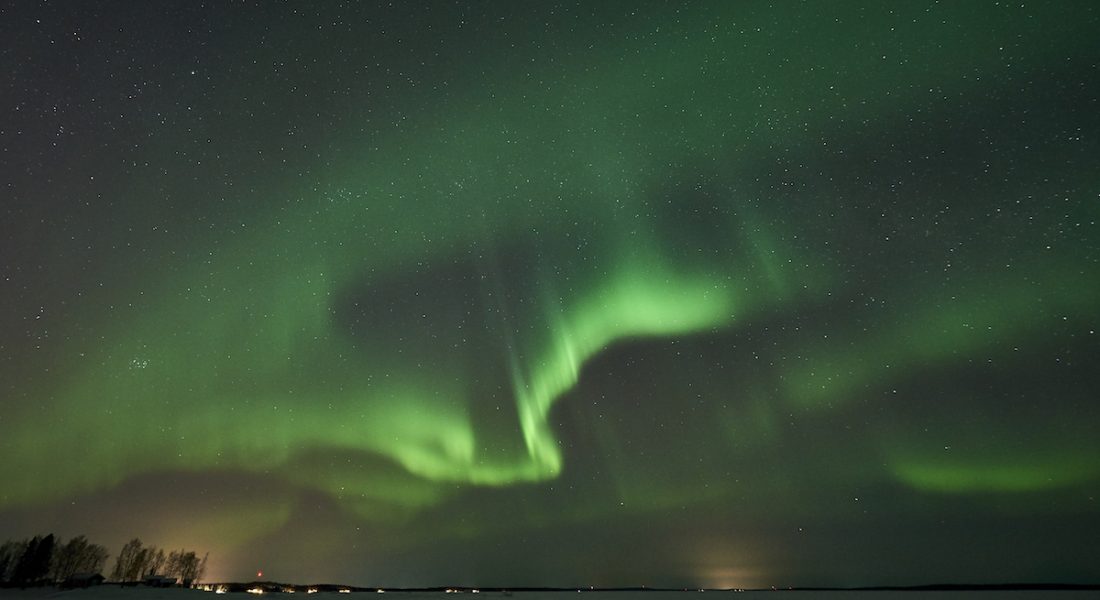 Northern Lights Snowmobile Tour
Northern Lights Snowmobile tour
Here we offer a snowmobile adventure through the Arctis night, where you leave the lodge and all artificial lights behind. To get out of all lights, increases the chances to see the light a lot! Enter the dark landscape illuminated only by the white snow, moon and the stars! This is the best of two worlds. Hunting for the northern lights during an exciting snowmobile adventure.
Snowmobiling
Snowmobiling is the best way to travel in the snow-covered landscape of
Swedish Lapland
. You don't need to head far out onto the sea ice or into the forest to experience the feeling of the Arctic night.  This Northern Lights snowmobile tour takes you to some of the best viewing locations around our Lodge.
Northern Lights
You share a snowmobile, or drive your own through the dark winter landscape, following your guide. The guide will frequently make short stops to tell you about the Northern Lights as a phenomenon, how it occurs, and for you to watch and have time to take your own pictures. Use of a snowmobile overall, warm boots, gloves and helmet is free of charge by all our snowmobile tours.
Optional transfer from Luleå: The half hour transfer departs Luleå at approx 18:00 and returns to Luleå at approx 22:30 on days of the activity. 
Daily pick up times in Luleå:
17:45 Scandic Hotel
17:50 Comfort Arctic
17:55 Elite Hotel (Quality Hotel should also meet here)
18:00 Clarion Hotel Sense
18:45 Arrive at Brändön Lodge
Departs: Brändön Lodge 22:00 Returns to Luleå approx 22:30
Please note: To drive a snowmobile you need to be over 18 years of age and have a valid drivers license